Discover more from Inside My Brain
My personal blog about startups, tech, business, and life
Using your commute time productively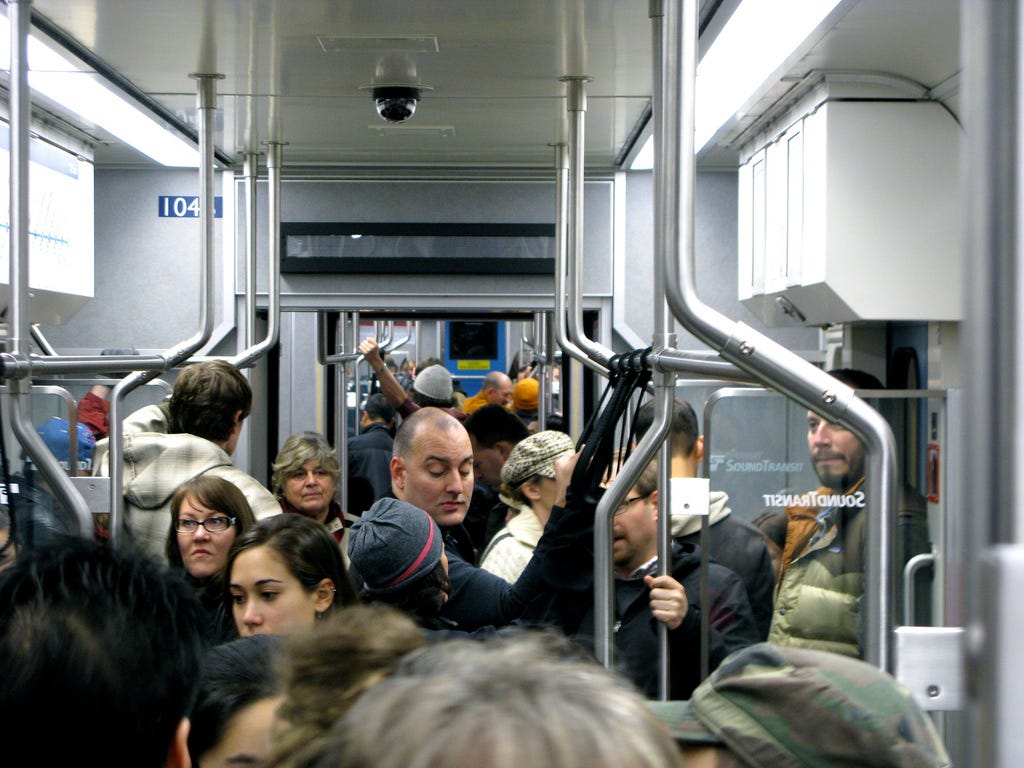 Commuting sucks.
It can be stressful and draining, and you literally lose sleep because of it.
I'm pretty lucky that I only have long commutes two days a week. On Tuesdays and Thursdays, I have to drive out to Columbia, MD from DC, and half of that ride I'm with my wife because I drop her off at her job, so it's not that bad. The rest of the week I usually work at a Cove co-working space, which is a 12-minute walk or 5-minute bike ride.
So commuting isn't a big problem for me, but it's a huge problem for many.
Regardless of how long your commute is, I think that it's time that can be used wisely.
Yeah, you can listen to some morning talk show or watch that episode of Curb Your Enthusiasm (not if you're driving, though!).
But there are many things that you can do that can make your commute or travel time more productive. Here are some of my favorites.
Plan your day
One of the things I like to do during my commute is visualize and plan my day.
Most of the time I will have my daily tasks planned out the night before. So on my commute, I'll think more about how much time to dedicate and what resources I'll need to complete those tasks.
If you take public transportation, you can use your commute time to write down your tasks for the day and get organized.
If you drive, you can visualize your schedule, think about your goals of the day, and better understand what needs to get done.
Then when you arrive at the office, you can hit the ground running and get to work right away.
Listen to an educational podcast
I love podcasts so much that I started one (though I'm on break now).
Podcasts are great because you don't need to devote your full attention to consuming them, so you can listen while you walk, drive, ride a bike, or do something else.
I like to listen to my favorite podcasts during my commute so I can find some inspiration, motivation, or even specific tactics that I can apply to work.
Most of my favorite podcasts are related to startups and tech, but there are other subjects mixed in. They include:
This Week in Startups

The Tim Ferriss Show

Recode Decode

Freakonomics Radio

Talk Python to Me

Mixergy

Y Combinator Podcast

A16Z podcast

Here's the Thing with Alec Baldwin

Bon Appetit

And a few others...
Podcasts are a great way to learn while you commute, and I love fitting them in whenever I have time.
Clear your mind
With a kid, a day job, and a startup on the side, life is pretty busy.
Sometimes I like to use my commute time to just disconnect and take in the world around me.
When I walk or take public transportation, sometimes I just clear my mind, listen to the sounds of the city, and watch the people and vehicles around me. I also take the time to appreciate everything I have and how lucky I am to be healthy and have a wonderful family.
This doesn't sound like I'm being productive, especially since I'm not doing the things I just wrote about in the above sections.
But disconnecting and clearing your mind for a few minutes a day can really help in the long run. You'll be more relaxed, more creative, and less stressed.
While I don't do it during my commute, meditation is something I've been doing more often. 10 minutes of breathing and relaxation every day can help minimize stress and increase focus on what you need to get done.
How are you spending your commute time, and are you using your time productively? I'd love to hear more in the comments.