Discover more from Inside My Brain
My personal blog about startups, tech, business, and life
When was the last time you thought deeply about something?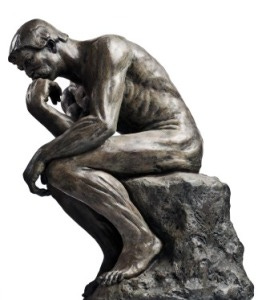 In today's world of mobile devices, constant connectivity, and 140 characters, it's tough to take time to think deeply about things.
When was the last time you read an interesting article, thought about it from your point of view, then had a conversation about it with a friend? Many times I'll read something online and away it goes, never to be thought about again. Or I'll take some notes in Evernote and forget I even did that.
I find that I think most deeply when I'm disconnected from the digital world. My mind better focuses on the topic at hand when I'm reading a physical magazine or listening to talk radio.
If you take the time to think deeply, that's awesome. If not, take a walk and think about something besides work. Meet up with a friend, have a drink, and talk about your interesting side projects. Or take a digital sabbath. You may find that it clears your mind and helps you relax but stimulates and motivates you at the same time.
And yeah, I know that this article is kinda meta, as I'm thinking deeply about thinking deeply. :)