Discover more from Inside My Brain
My personal blog about startups, tech, business, and life
What if things went right?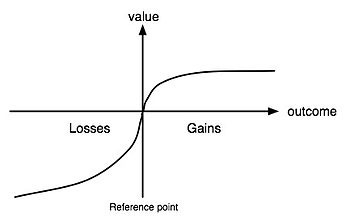 Most people believe losses hurt more than gains help.
When presented with a difficult or speculative decision, many people's first thoughts would be about what could go wrong.
But what if things went right?
I've invested some money into Bitcoin, Ethereum, and other cryptocurrencies and frequently have conversations with others about this. Some of the negative things I hear are:
Have fun losing your money!

I'd never invest in anything not backed by a real asset

Crypto has no intrinsic value - I'll pass
I'm not saying that you should invest in things you don't understand. I totally get if crypto is too speculative for many, and I'm prepared to lose the amount I invested; it's not enough to break my bank if things go to shit.
But what if some cryptocurrencies actually panned out? What if the underlying technology is the future of the internet (which I believe it is), adoption rose over the years, and thus the value of these cryptocurrencies increased in lockstep? A lot of money can be made.
There were so many things that could have stopped Uber or AirBNB from becoming a reality. Local regulations did not allow for ride- or home-sharing. Riders or travelers would certainly think sitting in someone else's car or sleeping in another person's home would be sketchy. And who the hell would want someone else in their car or home?
If the founding teams of Uber or AirBNB actually allowed these hurdles to stop them from creating these products, the world would be a very different place right now. We'd still be waving down cabs on the street and staying in overpriced hotel rooms.
But Travis Kalanick, Brian Chesky, and the companies' investors thought about what could go right, instead of wrong. And these companies have changed the world.
Humans are naturally loss and risk averse, and according to prospect theory, losses have more emotional impact compared to an equivalent amount of winnings.
It's difficult to go against human nature. It's natural to think about what could go wrong, especially if you have a lot to lose and people depend on you.
But what if things went right?