Discover more from Inside My Brain
My personal blog about startups, tech, business, and life
I feel like I'm starting over everyday...is that a good or bad thing?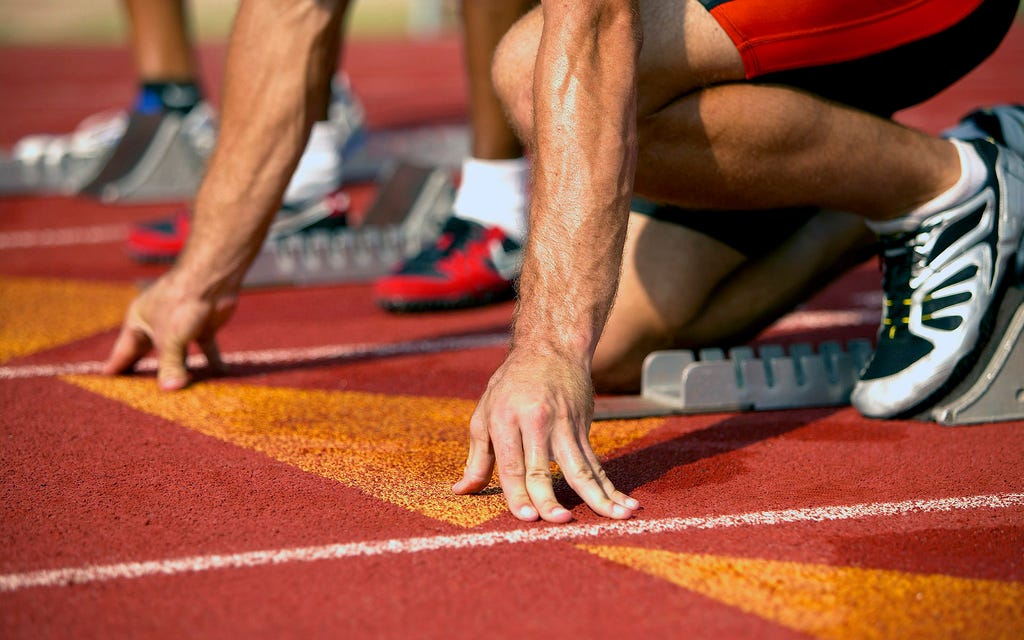 Ever since I became an entrepreneur over five years ago, there have been many starts and stops and ups and downs. Two steps forward, one step back (or sometimes three). The roller coaster ride is to be expected.
But what I didn't really expect was how it feels like I'm completely starting over...every...single...day.
Not knowing anything. Researching all the time. Feeling lost. But learning a lot.
Is the feeling of starting over everyday a good or bad thing?
The good parts
Let's start with the good.
First of all, I'm constantly learning.
There's always a new marketing channel or tactic that needs exploration and experimentation. And even with the tactics that I'm knowledgable about, there are so many different ways to execute them to address different target customers, points in the buying cycle, and many other scenarios.
And running my startup WinOptix involves so many skills where I'm admittedly weak.
I've had experience recruiting in the past, but mostly for marketing roles. How do I properly assess the quality of a software developer or a UX designer? Sure, I can take a look at their GitHub or Dribbble pages. But that's only scratching the surface. It's tougher to discern how the person will work with you and integrate into your team, how hard he or she works, and many other factors.
I have plenty of marketing, sales, and business development experience, which has definitely helped in building software for these folks. But I'm attacking an space, government contracting, where I have little experience. So learning about the industry is a task that continuously needs to be addressed, and there's always something new happening that I need to absorb.
I'm learning Python, and holy shit, that's literally learning a whole new language. Some days I get it, other days it feels like I've never seen a line of code in my life. But learning to code forces me to concentrate and think deeply to solve problems. And when those problems are solved, boy does it feel good.
Secondly, things are fresh and I'm never bored.
Unless you count my five years of entrepreneurial experience as one job (I wouldn't), I've never held a job down for more than 4.5 years. And before that gig, my longest tenure at a company was 1.5 years.
This is so millennial of me, even though I'm not one.
I'm not sure if I just get bored, if I'm not challenged enough, or both. I just need to constantly learn and do new things. That's why entrepreneurship seems to be the right fit for me, at least for now.
Learning new things keeps my days fresh and exciting for me.
The bad parts
The first bad thing is that I often feel lost and helpless.
If you're a newbie at anything, there are many times where you just don't know what to do. Sure, you can research some blog posts, read that answer on Stack Overflow, or ask a colleague or friend what you should do in specific situations. But not knowing so many things can wear on you and make you feel like you'll never be able to learn or accomplish anything.
Next, I'm becoming more unemployable by the minute.
Who the hell is looking for a marketer who has also been doing a little bit of sales, product, and strategy, while also knowing a little bit of Python, data science, and design?
While that description doesn't sound too bad, it's really broad. While I can go relatively deep on some subjects, I'm a generalist. And many companies want specialists with focus and depth of knowledge.
Finally, I feel that I've wasted a lot of time and money.
I'm a pretty educated guy - undergrad degree in Materials Science, Masters in Industrial Engineering, and MBA. But unfortunately I don't use a lot of that education I've obtained.
I'm not saying I regret getting those degrees and that they haven't helped my career at all. My engineering degrees certainly have taught me how to think logically and analytically, and my MBA gave be a broad business perspective and a strong network.
Yet I just feel that despite all my education, I'm still researching everything and feeling lost more often that I should be. Sure, I got those degrees a long time ago, and things have changed. But damn, I just think they should have more impact on my everyday work.
And shit, I'm almost 40 years old. Maybe I'm writing this blog post due to a mid-life crisis, maybe I'm just really introspective, or both. Regardless, it's hard to see 20-somethings crushing it and making it on award lists like Forbes' 30-under-30, as meaningless as those lists are. It's difficult to not think back and say "Man, I wish I had known 15 years ago..."
Conclusion
There's not much to conclude here. I'm really not sure whether feeling like I'm starting over everyday is a good or bad thing.
I love learning, and acquiring new skills will certainly help my career. But being a beginner at a lot of things doesn't add that much value in the end.
Maybe I need more focus. But then boredom might eventually creep in. Then what?
What do you think? Do you ever feel like you're constantly starting over? I'd love to hear your thoughts.