Discover more from Inside My Brain
My personal blog about startups, tech, business, and life
Philly Half Marathon ran, $4605 for American Cancer Society raised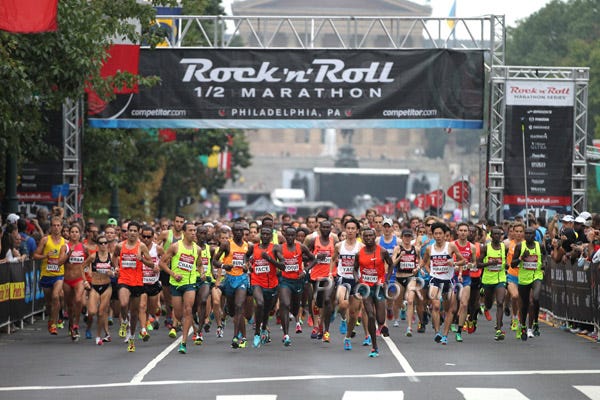 In July, I launched my fundraising campaign where I would run a half marathon and raise $1,500 for the American Cancer Society because I really, really, really hate cancer.
On Sunday, I completed the Rock 'n' Roll Philadelphia Half Marathon along with 22,000 fellow runners (that's me in the front right of the picture - just kidding). I felt really good doing it, not only because the race wasn't as painful as I thought it would be, but because I was running for my father, uncle, best friend and everyone else who has been negatively impacted by cancer. And I was able to raise $4,605 $4,675 dollars from my awesome family and friends to donate to the ACS!
It feels really good to do my part, as small as it may be, and hopefully this disease will eventually be eradicated. I believe that donations are still being accepted, so if you'd like, you can donate here.
Thanks to everyone who donated to the cause and supported me!