Discover more from Inside My Brain
My personal blog about startups, tech, business, and life
Marketing is the easiest and hardest job at the same time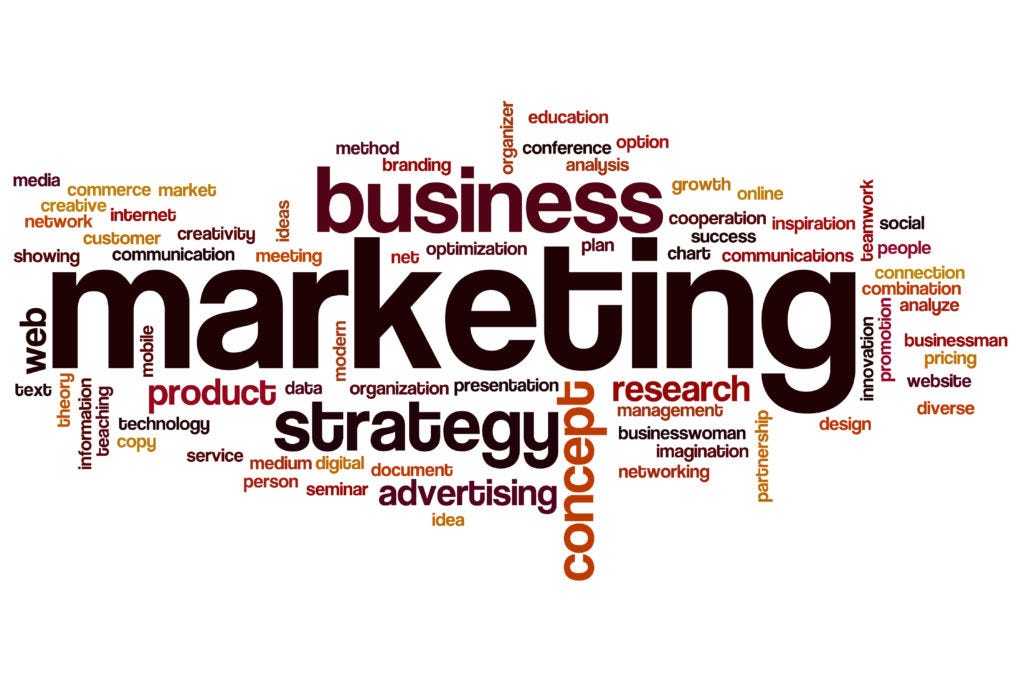 Marketing is really easy. And it's hard. Both at the same time. I learn that everyday.
NYU Stern is one of the best universities in the world for finance. And I got my MBA there in marketing (though Stern is pretty good at Marketing, too).
At Stern, the finance majors would constantly poke fun at all of the marketing folks for taking the easy route. While these finance people were using spreadsheets to calculating Betas and IRRs, we marketers were learning about fluffy stuff like "brand" and "engagement."
And I'll admit that when I was was an engineer and consultant way back in the day, I thought that marketing was easy and fluffy as well.
On one hand, it's true. On the other hand, it's not.
Marketing is easy, anyone can do it
Post something on Twitter? That's social media marketing.
Write a blog post? That's content marketing.
Pay another company to slap your logo on their materials? That's partnership marketing.
Talk to someone about a product? Is that really marketing? Yeah, that's word-of-mouth marketing.
It's true, anyone can do marketing.
Executing marketing tactics is easy. In fact, any conversation that you have with anyone about anything is marketing for that thing.
Yeah, marketing is really, really easy.
Anyone can do marketing, but can they do it well?
Yes, anyone can do marketing. The question is whether they can do it well and achieve the goals set by their boss and company.
You can execute any of the tactics that I mentioned above. But how are they working? Are they producing leads, users, customers, and revenue?
Here's why marketing is so hard.
So many channels
I mentioned four 4 types of marketing channels in the section above. That's only a fraction of all the marketing channels that are available at our disposal. Here are a few more that I can think of off the top of my head:
Pay-per-click advertising

Online forum marketing

TV advertising

Radio advertising

Affiliate marketing

Mobile marketing

Guerilla marketing

Email marketing

Public relations

Event marketing
Here's a Google sheet with many, many more.
The difficulty in marketing is experimenting with all of these channels, prioritizing which ones to focus on, and determining which are most effective.
True measurement is difficult
Awesome segue - how do you determine which channels are most effective? You need to be able to attribute leads, customers, and revenue to each channel. That's proven to be pretty difficult as well.
John Wanamaker famously said that "Half the money I spend on advertising is wasted; the trouble is I don't know which half."
So true.
Yes, online marketing has made that easier. If you run a Google Adwords ad and a user clicks and buys your product, you should be able to attribute that sale pretty easily, right?
But what if that user heard about your product from her friend prior to Googling it? Or what if they saw a tweet from your company last week that made them think about you? Or what if they saw a recommendation of your product on Amazon before hearing about your product from a friend or seeing your tweet that made them think about you?
Is it correct to attribute that sale to that Adwords ad entirely? No, it's not.
Even though we now have access to so much data, gleaning real insight from all of this data has become increasingly difficult.
So how do you truly understand which channels are working, and which aren't?
Attention is scarce
There's so much to do nowadays. No one has time for ads.
Everyone fast forwards through commercials during the shows they DVR. Shit, they don't even DVR anymore - they're watching Netflix and Amazon Prime.
Consumers spend tons of time on social media. And while the potential to reach these billions of social media users is huge, these audiences are super fragmented and distracted that it's so much more difficult to engage and interact with them.
It's really hard to get attention nowadays, no matter how easy it is to write a tweet or blast out an email.
I'm sure that you've concentrated 100% of your attention on reading this amazing blog post, but your phone probably buzzed and pinged you with notifications from text messages, Twitter, Snapchat, email, whatever. Thanks for paying attention, though, I appreciate it!
Trust is being breached
Look at all of the data privacy issues Facebook is dealing with now.
Consumers are sick of ads following them around all over the internet (this is called "retargeting"). Even though retargeting works, it's super creepy.
Tech companies have access to troves of user data that they leverage to serve us personalized (aka creepy) ads all the time.
And consumers hate this.
You need a unique combination of skills
To be a good marketer, you need a broad set of skills.
You need to be creative to come up with engaging copy, a unique market position, and eye-catching designs. But you can't just be creative.
You need to be analytical to experiment with different marketing channels and measure how well all of these channels are performing. But you can't just be analytical.
You need to be strategic to see how all of the different channels and moving parts fit together. But you just can't be strategic, you need to be able to execute, too.
You need to understand psychology, technology, data, strategy, tactics and operations. You need to understand how sales people, designers, programmers, and customers work and what makes them tick.
It's difficult to learn all of these skills.
Conclusion
There are so many marketing channels, attention is hard to come by, trust has gone out the window, and competition is continuously increasing.
With marketing, you can't just circle an answer or highlight a cell in your spreadsheet. There's no formula that you can follow. You have to experiment, measure, make assumptions, measure again, and experiment some more. It's a never ending process.
So yes, while executing marketing tactics is easy, doing marketing well and proving that you're doing it well can be really difficult.
Do you think marketing is easy or hard? I'd love to hear your thoughts in the comments.