Discover more from Inside My Brain
My personal blog about startups, tech, business, and life
Lessons learned from Isaiah Thomas' letter to Boston after being traded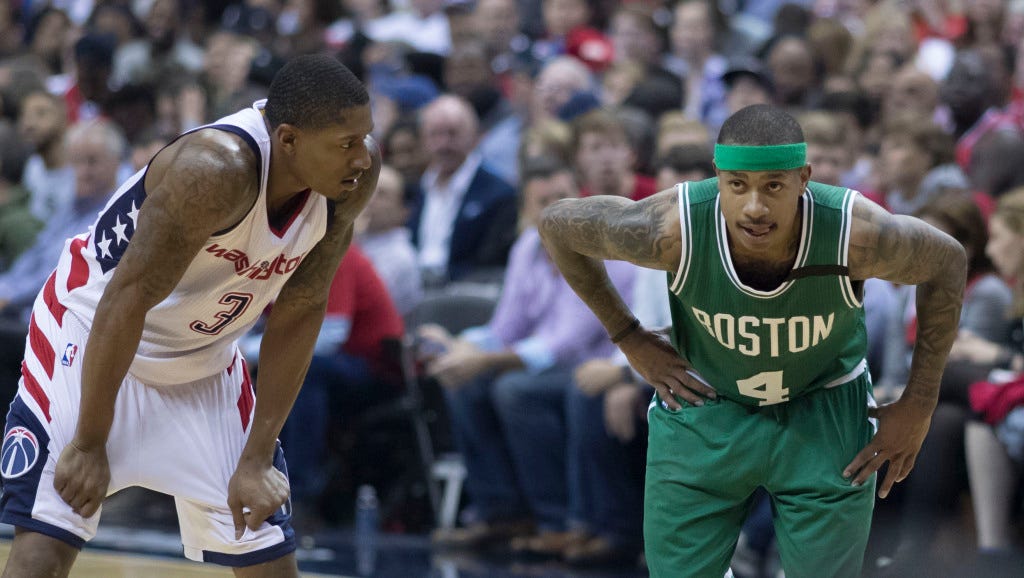 Even if you're not an NBA or sports fan, I think this story is something you'll appreciate.
Isaiah Thomas is the former point guard for the Boston Celtics and was recently traded to the Cleveland Cavaliers. He recently penned a heartfelt letter on The Players' Tribune telling how it all went down, how devastated he was, and how much his time in Boston meant to him. It's an amazing read, so take 5 minutes and read it now - I'll still be here when you get back.
Isaiah was the last player drafted - the 60th player overall - in 2011. Players drafted in this position rarely last in the NBA, and if they do, they're typically relegated to the bench and traded many times.
Isaiah is 5'9", tiny by NBA standards.
After stints in Sacramento and Phoenix, Isaiah was traded to Boston, where he became an All-Star and MVP candidate and led the team to the first seed in the Eastern Conference last season.
His sister Chyna tragically died in a car crash during last season's playoffs. He flew to the West Coast to attend her funeral, then flew back to Boston to play the next night. And he scored 33 points and logged 9 assists.
Isaiah played months through a nagging hip injury that forced him out of the playoffs. He left his heart and soul on the court every day.
Yet he still got traded.
The guy he was traded for is Kyrie Irving, who is essentially basketball royalty.
He was drafted #1 overall that same year Isaiah was drafted. He played his college ball at Duke. Playing along side LeBron James, he's been to the NBA Finals three years in a row and won the championship two seasons ago. Yet he wasn't happy and demanded a trade.
While supremely talented, he's been criticized as sometimes being lazy, playing bad defense, or being a ball hog.
Sounds like quite the opposite of Isaiah, no?
There are a few lessons that I took away from this situation and reading the article.
It doesn't matter what deficiencies you have or what others think of you. If you work hard and keep learning and grinding, you can succeed no matter what hurdles are in your way. 
All odds were against Isaiah lasting in the NBA. Yet he continued to work hard and improve his craft, so much that he became one of the top players in the league.
Things can change at a moment's notice. 
For better or worse.
Take nothing for granted. You can do everything right but bad things can still happen. Stay humble and just keep working.
Be appreciative.
I'm sure Isaiah was angry, and he could have lashed out against the organization and city that he's leaving. But he expressed his appreciation and love. That's class.
Ambition is a powerful thing.
It seems as though Kyrie Irving's situation was amazing. He's won an NBA championship and has perennially made the NBA finals. Yet he still wasn't satisfied with this.
I've written about the difference between happiness vs. satisfaction a couple times in the past - see here and here. Kyrie's ambition to "be the man" and play second fiddle to Lebron James led him to request a trade. Was he appreciative of this situation in Cleveland? Maybe. But was he satisfied? Nope.
On the other hand, Isaiah's ambition to be a great player, despite his deficiencies, got him to where he is today.
Isaiah's blog post is one of the most personal, heartfelt articles I've read in a long time. The guy has worked so hard and laid it on the line every night, yet he still got done wrong. Life's a cruel thing sometimes.
All you can do is appreciate what you have and keep moving on.
Photo courtesy of Keith Allison on Flickr