Discover more from Inside My Brain
My personal blog about startups, tech, business, and life
The importance of timing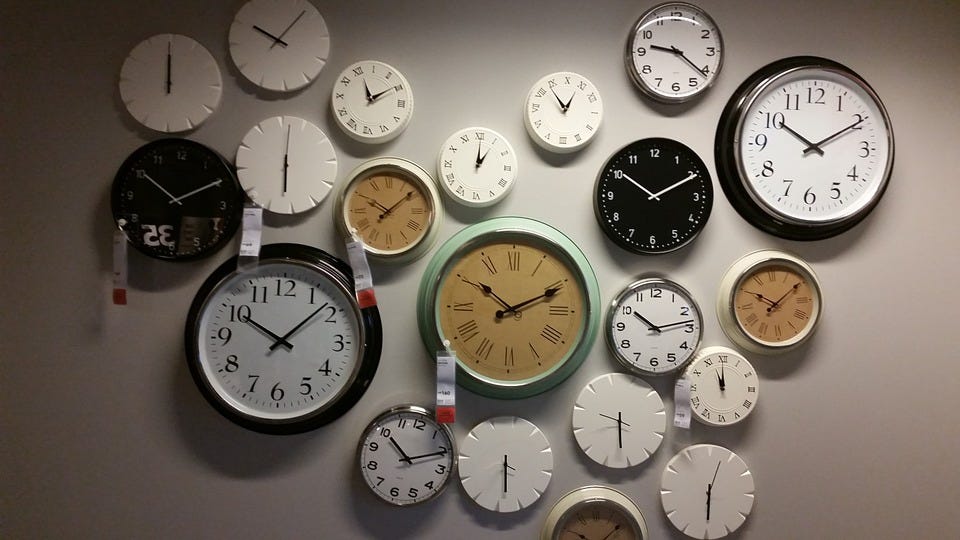 I can't stress enough how important timing is to everything, good and bad.
I recently had an experience with horrible timing.
Vicky and I recently purchased a townhouse and were preparing to move. We had a few boxes packed and were prepping to rent out the condo we currently live in.
Then the unit above us had an accident with the fire sprinkler that wound up flooding our condo. The hardwood floors were damaged and a lot of the drywall had to be cut so they could blow air to dry the insulation in the walls.
We've been living in a hotel for the last two weeks while our condo is being repaired. Ugh.
Perfect timing, huh?
Of course, timing can be good as well.
Back when I was thinking about leaving my job to become an entrepreneur, I knew finances would be an issue. Even though my wife would support me, I would have to garner some income to help out.
Right around when I left, I was able to immediately score two consulting contracts to help keep my finances afloat. One of those contracts came from a guy I sat next to at a conference!
Perfect timing, huh?
Timing has a major impact on technological innovations as well.
Apple was way too early with the Newton.
But Uber was timed perfectly to align with the GPS capabilities of the smartphone.
Virtual reality has been around for decades but many companies who tried to commercialize this technology over the years, couldn't.
Only now is it reaching the mainstream with Oculus, Samsung Gear VR, Google Cardboard, and others.
Sometimes there's not much you can do about timing, but just hope that the timing is right.
Do you have situations where timing was perfect (sarcastic and not sarcastic) for you? I'd love to hear from you. Write your thoughts in the comments, tweet at me @mikewchan, or email me at mike@mikewchan.com.
I hope you found this interesting! If so, please share this article with the share buttons on the left. Then sign up for my email list below and connect with me on Twitter for future updates. And check out my podcast at GoandGrowPodcast.com!
Photo courtesy of Pixabay