Discover more from Inside My Brain
My personal blog about startups, tech, business, and life
Building a movement is the best kind of marketing
One of the things I like best about marketing is how it can motivate people to take action and think differently about the status quo.
Online marketing has become so effective because you can measure nearly everything that someone does on the internet and spring upon them the perfect offer at the perfect time. And with all the behavioral data being collected by Google and Facebook, these transactions are getting easier to execute.
But they are just hard, cold transactions. Yes, they bring in revenue and profit, but most are lifeless and disconnected. There's no real interaction with customers. Buyers find a product, enter their credit card info, click "Buy" and go bye-bye.
That's why I admire brands that are built upon deeper relationships with its users. And the best brands create movements that develop these relationships not only between the company and customer, but also between customers to form communities of like-minded people. And these movements can be extremely powerful.
Here are some of my favorite examples of brand movements.
Dove Real Beauty
I am not at all the target customer of Dove's Real Beauty campaign, but I love the movement that they have built.
Societal pressures have led us to believe that beautiful women can only be tall, skinny, and have perfect facial features and skin. Dove's Real Beauty campaign looks to broaden the definition of beauty and give women of all ages, shapes, and ethnic backgrounds confidence in their appearance.
They've built an entire ecosystem around this idea by launching initiatives such as the Self-Esteem Project and giving women the ability to tell their own stories about beauty. This has allowed women to connect with one another, lean on each other, and build confidence together.
Movements can change how people perceive and define what's around them, and act accordingly. And I think the Dove Real Beauty campaign does a great job of this.
Salesforce
Salesforce was the first Software-as-a-Service (where software is delivered via the internet instead of installed on your computer or in business' data centers) customer relationship management (CRM) platform and they really built an amazing movement around "No Software."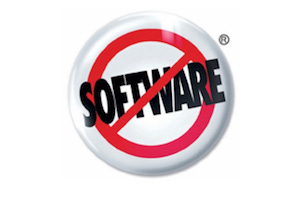 At the time of launch, which was around 1999, Salesforce's competitors were companies like Siebel Systems and SAP, who sold client-server CRM and ERP software that had to be installed on-premises, which could cost hundreds of thousands of dollars and take years to implement.
That's why Salesforce's SaaS approach was so revolutionary back then.
The SaaS model would replace huge upfront costs with monthly payments over time, minimizing commitment fears. Software would be upgraded much more frequently at the same time for all users, alleviating the need for companies to bring in consultants to manually upgrade on-premise software every couple of years.
But because it was so different, the company had to really market the idea of "No Software" to convince prospective customers that moving to the SaaS model was the right thing to do. Salesforce's CEO, Marc Benioff, was the head cheerleader of this campaign, and it helped build Salesforce into the $80+ billion software behemoth that it is today.
T-Mobile
I'm a T-Mobile customer and I love what the company and its CEO, John Legere, has done to truly change the entire cell phone industry for the better.
T-Mobile's "Un-carrier" movement has put its competition on notice and forced them to replicate many of their tactics.
Legere helped the company deeply understand mobile subscribers, how they used their phones, what services they accessed most frequently, and the pain points they faced. These are things that the other carriers neglected.
T-Mobile understands that:
Taxes and fees can add a lot to your cell phone bill, and no one has any idea how much they will amount to. So they built these fees into the cost of their plans so you know exactly what you'll pay each month. Transparency is powerful.

Due to huge termination fees, customers were basically stuck in these two-year service contracts until they expired. T-Mobile was the first to do away with annual contracts and covered termination fees when a new customer switched from a competitor.

They're giving Netflix subscriptions for free! They actually want you to stream more content on their network.
All of these tactics truly put the customer front and center, and the "Un-carrier" movement has allowed T-Mobile to be one of the fastest growing major cell networks in the US.
The Past Two Presidents' Campaigns
A presidential campaign is quintessential marketing. While awareness isn't much of an issue, getting people to understand your "product", compare it favorably to the competition, and take appropriate action is front and center.
And our current and past presidents launched movements that changed the course of our nation.
It pains me to say this, but our current President, Donald Trump, ran a very differentiated campaign that caused a huge movement among his constituents.
His mantra of "America First" led to a level of nationalism rarely seen before. "Drain the Swamp" conjured thoughts of all the corruption and incompetence in the Government and how he would clean it all up.
His campaign movement was based on hatred and lies, but it was a movement nonetheless that got him elected. Yes, he did not win the popular vote, but apparently he won the votes that counted. Ugh.
On to more positive topics...such as the campaign of our 44th President, Barack Obama.
Being the first African-American candidate to be nominated on a major party ticket is tough. Convincing the public to elect you as President would be even tougher.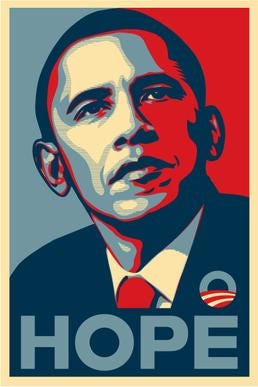 Obama's campaign represented "Change we can believe in" and a "Yes, We Can" attitude. It called for progress and hope for an improved United States. He needed the American public to think differently because he was so racially different than any other president in history.
And his team leveraged social media and other new technologies so effectively to spread the word and recruit evangelists.
The movement was certainly effective. Obama's campaign convinced 63% of eligible voters to run for the voting booths, the highest in 50 years. And he became the first African-American President in US history.
Conclusion
Movements are powerful. They can galvanize communities and enact real change.
So whether you're an entrepreneur, marketer, politician, or just someone trying to do good in some small way, try to find that angle where you can position yourself against the status quo.
Consumers want to be moved, and not marketed to.
What are other examples of movements that you've seen? I'd love to hear about them.